Brembo Front GT System Big Brake Kit, 13.8" Type-3 Rotors
2014-2019 C7 Corvette Stingray & Z51
Product SKU:
BMBO-COR-1N3-8017A
Item Shipping:
FREE Shipping
Availability:

Order Now Ships in 1-2 weeks
Frequently bought together:
Description
Brembo Front GT System Big Brake Kit, 13.8" Type-3 Rotors
*Fits: 2014-2019 C7 Corvette Stingray & Z51

Brembo High Performance Big Brake Kits were developed to offer race-inspired braking components that are endowed with several significant advantages over your Corvette's original braking system to provide superior braking time after time. They are for drivers who want to make a statement by substantially improving the looks and performance of their vehicle's braking system.
The Type-3 13.8" rotors offered in this GT system were designed to increase the stopping power both on the street and the track. Systems come with opposed 6 piston calipers and are designed for high thermal resistance for precise brake modulation. Lightweight 2 piece rotors increase thermal capacity to dramatically reduce brake fade.
System Dynamics: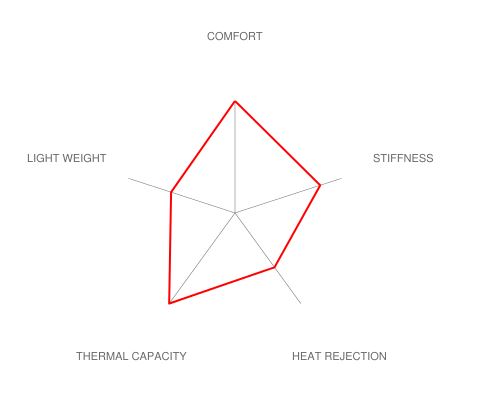 Available Caliper Colors:

Caliper:
6 Piston Configuration
Cast Monobloc Radial Mount Body
Caliper Piston Design: Inner Pressure Seal
Insert Type: OEM Approved Dust Boot

Disc:
Disc Type: Type-3
Disc Material/Finish: Advanced High Carbon Alloy / Corrosion Resistant Plating
Disc Diameter: 350mm
Disc Width: 34mm
Disc Air Gap: 17mm
Disc Annulus: 60mm
Disc Construction: 2 Piece Disc Assembly
Disc Vane Design: Vented Curved 72 Vane
Disc to Hat Mounting System: Floating D-Bobbin with Anti Rattle Spring

Friction Material:
Pad Compound: Brembo High Performance FM1000
Pad Volume / Surface Area: 107.3 I 95.4


Note:
Kits include Brembo engineered CNC Billet caliper adapters and all necessary hardware for ease of installation.

Note:
This system does not include brake lines, the OEM brake lines are retained.

Note:
Due to the nature of custom options, these kits are a NON-RETURBABLE product.
How To Measure Wheels for Required Clearance (opens in new tab):
Click
HERE
Brake Profile Cross Section (opens in new tab):
Click
HERE

Part Number:
Black Caliper - 1N3.8017A1
Red Caliper - 1N3.8017A2
Silver Caliper - 1N3.8017A3
Yellow Caliper - 1N3.8017A5
View All
Close
WARNING California Residents - cancer (and/or reproductive harm) -
www.P65Warnings.ca.gov